Evening
Every week we serve a different menu inspired by the freshest seasonal ingredients available. We utilize all of the animal in the creation of our dishes which centre around local meat and produce harvested in and around our sub-arctic region. Products from the Klondike are combined with international flavours and cooking techniques to create exciting, fresh and vibrant dishes.
Our menu consists of a selection of small plates, charcuterie items and featured desserts which can be ordered à la carte. Example dinner and cocktail menu
Reservation required. Thursday, Friday & Saturday 6:00 p.m. and 8:00 p.m.
Drinks
We offer a selection of cocktails and wines as well as Yukon craft beers.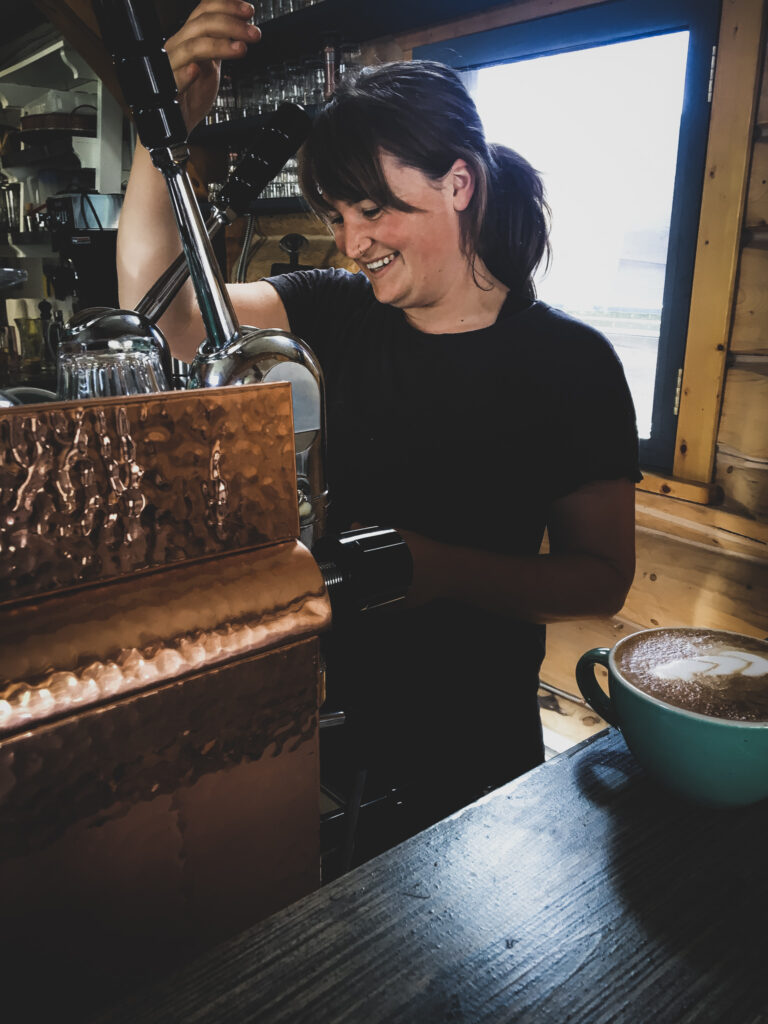 Daytime
During the daytime our cafe serves teas, coffees, house-made baked goods and daily lunch specials which, like our dinner menu, are inspired by what is seasonally available and with a focus on foods harvested in our region.
We also sell a selection of specialty food products, both made in-house and imported, for those wanting to take home something special. Read more about our charcuterie and provisions…