The BonTon & Company mission is to bring together local producers and provide an experience where locals feel like they are travelling & visitors feel like they are local.
Despite our harsh climactic conditions, we aim to centre our dishes with food raised, grown or produced in the Yukon. With the assistance of our friends and neighbours we are able to spotlight local produce and ensure quality and freshness, even in the sub-arctic winter months.
Though we are influenced and inspired by food cultures of places we have travelled to and hope to visit, we aim to highlight Yukon produce on our plates . We want to highlight the best of Yukon while contributing to our community's food culture and offering a memorable dining experience.
Having an in-house butcher/charcutier allows us to use all of our locally-sourced animals; nothing is wasted. We pride ourselves on finding different ways to prepare our foods to deliver both flavour and something unique while utilizing the seasonal resources we have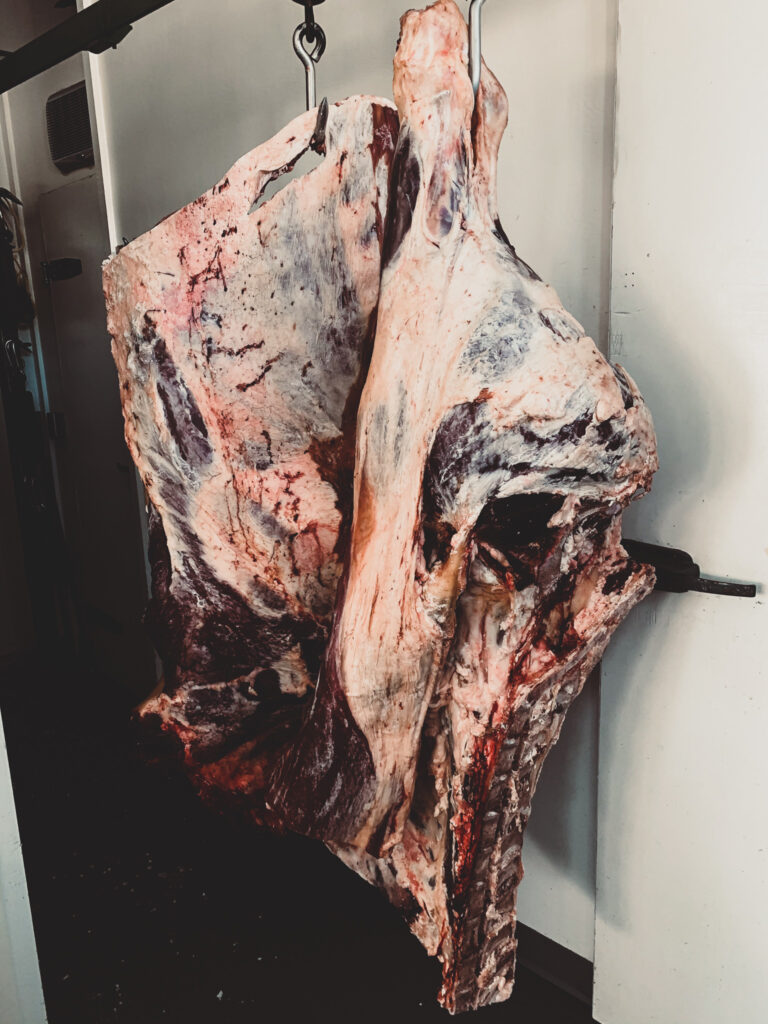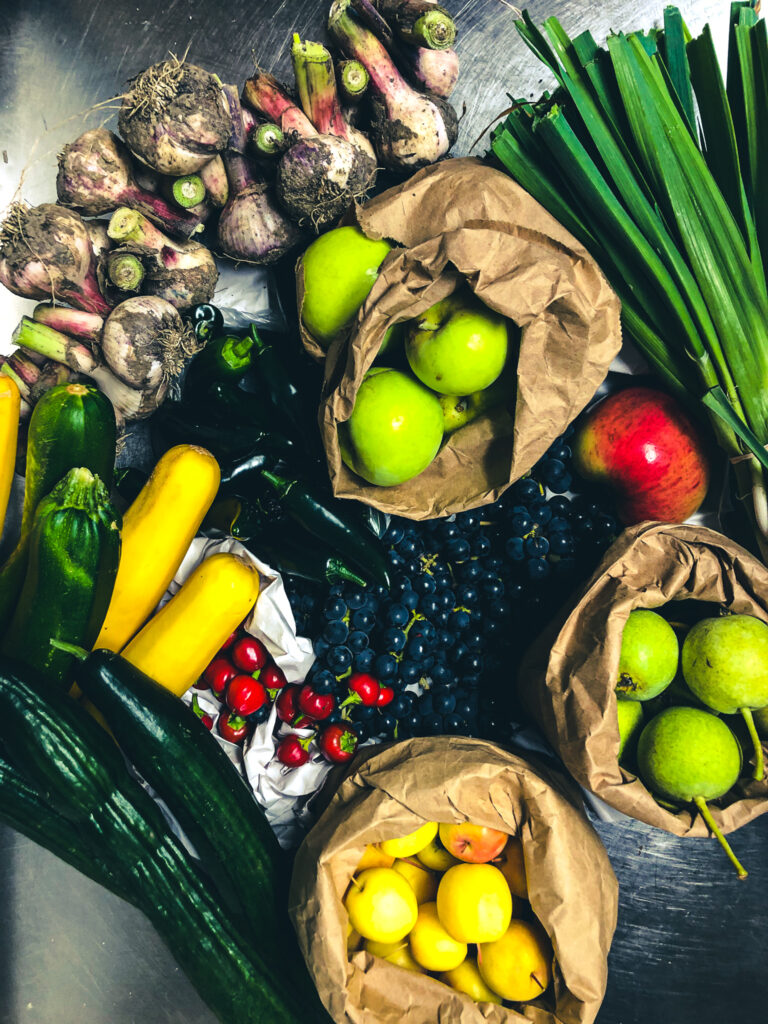 The Company We Keep
We are able to maintain a locally-sourced menu all year long thanks to the efforts of regional farmers who supply us. Utilizing the producers listed below, we can access the freshest ingredients while contributing to a more sustainable future for the Klondike.
Lastraw Ranch (Dawson)
Klondike Valley Creamery (Dawson)
Tr'ondëk Hwëch'in (TH) Farm (Dawson)
Kokopellie Farm (Dawson)
Axe & Crocus (Dawson)
Birch Hill Forest Farm (Dawson)
Lucy Vogt Farm (Dawson)
Klondike Valley Nursery (Dawson)
Sun North Ventures (Dawson)
Buckbrush Farm (Dawson)
Emu Creek Berry Farm (Dawson)
Earth Share Farms ( Whitehorse)
ColdArce Food Systems (Whitehorse)
Yukon Born and Raised Meats (Whitehorse)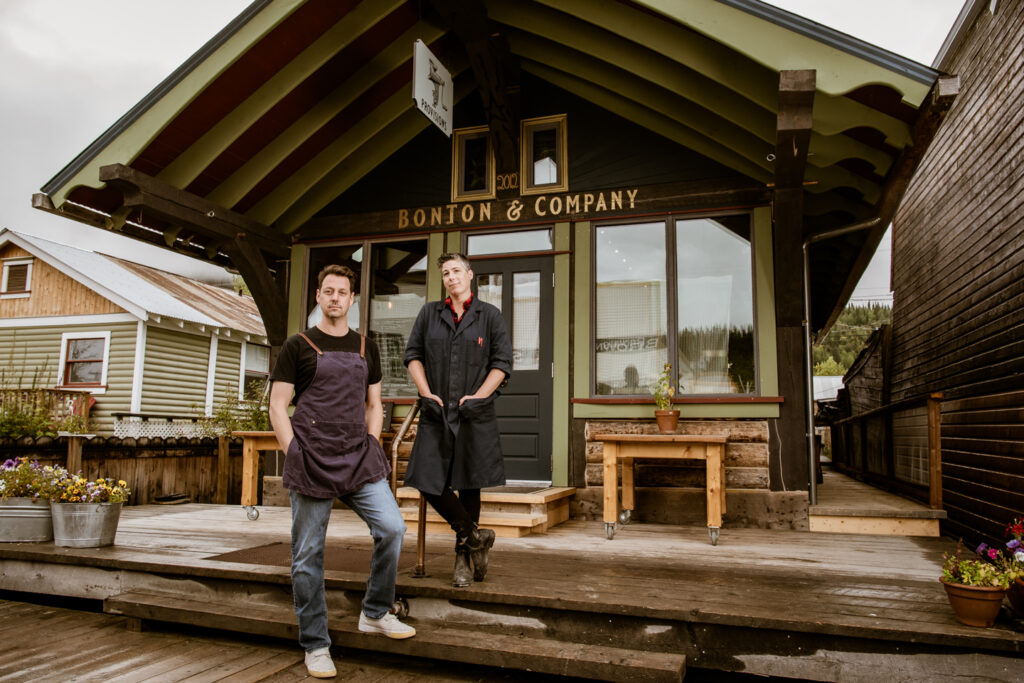 Bonton & Company was founded on a deep desire to improve local access to locally grown food and have a role in a more sustainable food community.
Bonton & Company is owned and operated by Shelby Jordan & Dennis Dunn.
Shelby started this endeavour in 2016, following 15 year career in environmental and renewable resource management. Wanting to be immersed in something more tangible and be a part of a more sustainable food network, she set off on a different path. Upon completing her training at Thompson Rivers University for butchery and later traditional charcuterie through the Italian Culinary Institute in Calabria, Italy she established BonTon Butchery & Charcuterie; a small backyard workshop processing farm and hunted meats. Shelby's passion is the craft of producing traditional made salamis, sausages and charcuterie.
Dennis brings to this partnership over 20 years of experience working in the hospitality industry. From 2012-2020 Dennis was General Manager of the Triple J Hotel and Cabins in Dawson City, Yukon. Under Dennis' leadership, the Triple J Hotel restaurant transitioned into a "locals" favourite and the Triple J became a business employees were proud to be a part of. Previous to the Triple J GM position, Dennis spent 8 years working as a floor manager for Diamond Tooth Gerties Gambling Hall.
We are lucky to have a team of talented staff that share our vision of hospitality.
Bonton & Company began as a one-woman backyard butcher shop and has expanded to a team of people that are similarly committed to offering enjoyable dining experiences and elevating our food culture. We have sought out staff that share our ethos and we have been lucky to be able to draw on the strengths of our multi-talented crew.
Our menus are influenced by a wide range of cooks, chefs and crafters around the World. We would like to acknowledge that our offerings are inspired by the creativity of Yotam Ottolenghi, David Chang, Moro, Tartine and Fernandez & Wells to name a few.